We follow a need-based cyber-reactive way

Mobility
Access your personalized hosted desktop from any remote location at any time on your personal devices.

On-Demand
Customization
Configure desktops with your preferred apps as per the different departments and business processes.

Instant
Provisioning
Add or remove hosted desktops as per your business requirement without any delay and reduce deployment time..

Cost Reduction
Reduce your capital expenses, optimize office space, and eliminate the need for expensive hardware.

Security
DaaS solutions are created in remote cloud servers, ensuring data protection even if your device gets damaged.

Efficient
Application Delivery
Access all preferred applications and client software on-the-go from your personal device for a smoother experience.
Why do you need
A DaaS Solution?
End-to-end Management

Terralogic offers fully managed DaaS solutions wherein we take care of all IT requirements, including deployment, implementation, management, scaling, software updates, and security.

Simplified End-User Experience

Our hosted desktop environment ensures smooth delivery of all your applications on endpoint devices like on conventional desktops. You can work on multiple graphic-intensive applications without experiencing any lag.

High-Level Security

Terralogic offers DaaS solutions to protect your data under a multi-layered security environment against cyberattacks and breaches. As your data will be on the cloud, any malfunction on your local-device would not lead to data loss.
Dedicated Support

Our team of experts is available round the clock, ensuring a quick response and effective resolution to all your desktop-related issues. You can reach us for all your immediate queries via any channel - call, chat, or email.

Business Continuity

We ensure continuous working with our multi-redundantandfault-tolerant infrastructure. We also deploy a disaster recovery plan that allows you to access your critical business applications even during a disaster at a data center location.

Industry-Specific DaaS Services

We understand that every industry is different, so is their desktop requirement. Ace offers tailor-made DaaS solutions for BPO, manufacturing, healthcare, legal, and more sectors with the optimal experience.
Terralogic MSSP as a
Game changer in cyber security
We manage and operate, assess and remediate, monitor and respond to advanced cyber-mishaps as an operational security function.
Our team works with you to identify a robust security solutioning for your business to cure any risks, or threats. We at Terralogic act as a MSSP partner to define the right, framework based strategy for you.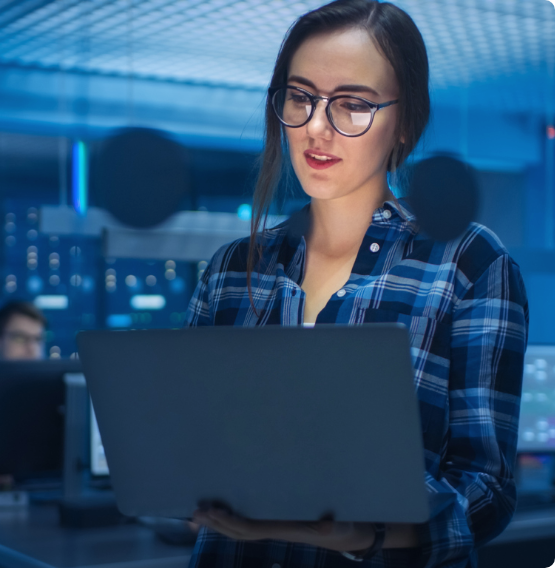 Why do you need
An MSSP?
Your business needs the right regulation for high fidelity industry activities. You need a security MSSP partner to define the right, framework based strategy for you.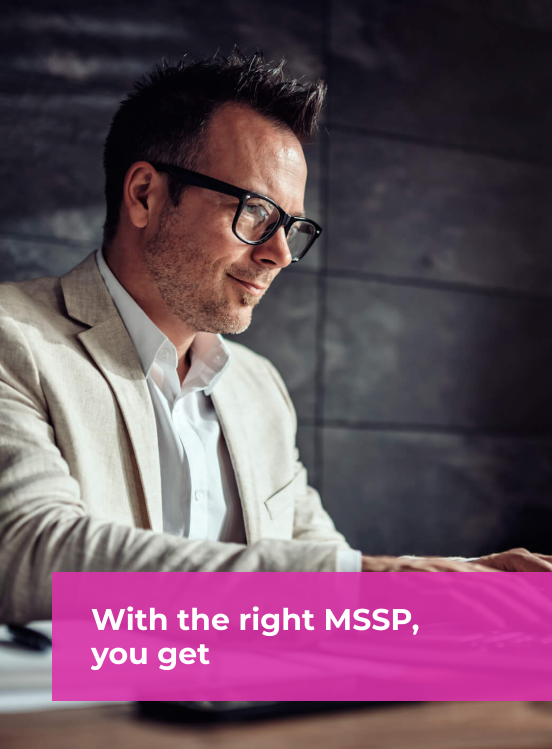 Talent scarcity

As per 2021 Forbes reports, there are 3.5 mn unfilled positions in the industry, for that nearly 66% organizations do not have the qualified staff, when they need the right services.

Risk reduction strategy

Investing in your own security service infrastructure may not come with the right knowledge. For the same, businesses need an ideal MSSP partner, internally may be a challenge.

Cost reduction

Our cybersecurity services strengthen your cyber defense addressing every stage of a cyber attack surface with good scope to save on analytics, applications & facilities.

Security expertise

We are a dedicated team, monitoring your systems 24/7 so that you always have faster response times and real time security alerts so that your business is never at risk to compromise your systems.
Be market ready with Terralogic as your
Security Consulting Partner
For robust security

We gather threat intelligence and provide advanced detection capabilities with rapid response.

Monitoring & Response

We ensure early detection of security events and incidents, coordinating and managing responses.

Assessment & Remediation

We regulate regular identification and remediation of vulnerabilities and threats.

Management & Operation

For optimal operations of critical security devices and tools to protect information assets.
Why do we need co-managed security like Secuvant if we already have a security team?
Many companies do not have dedicated security people, but split duties for System Administrators, Network Administrators, amongst others. Utilizing Secuvant ensures there are dedicated Security people such as Security Analysts who are threat hunting and monitoring alerts and logs, and Security Engineers fine-tuning and supporting the service.
How does Secuvant's co-managed security model work?
A co-managed model defines a partnership where Secuvant is sent your logs for servers, firewalls, and other system devices for monitoring, threat triage and analysis. We'll be your 'eyes on glass' where you'll be our 'hands-on devices' as Secuvant will not have any access to your systems, but work with you and your team to identify threats and provide mitigate recommendations.
What type of support and corroboration of service and events does Secuvant provide during an audit?
During a compliance audit, you will be asked to provide evidence of centralized logging and monitoring, length of log storage (i.e. 1 year), evidence of event and monitoring actions (tickets, mitigation steps performed), etc. Secuvant as your co-managed partner will provide screenshots, SIEM reports, sample alert tickets, and other supporting evidence for your audit. We are always willing and able to join a call or meeting in progress with your compliance team.
What type and frequency of alerts and notifications will I receive?
The type and number of alerts are dependent on the type of Firewall, IDS, IPS, EDR, and Antivirus solutions you have in place. Our MDR and SOCaaS will provide alerts based on user and group activities, machine and share activities, network traffic and events, error and warning conditions, anomalous and suspicious events and correlations, etc. Secuvant's SOC prides itself on sending you actionable alerts that have been researched and investigated, and that provide the next steps or mitigation suggestions. Additionally, notifications and alerts are sent by priority (informational, low, medium, high, and critical) and sent to a group of individuals you have provided us, such as an email distribution list for your security team.
How is our data stored and protected and for how long?
Long term storage is determined during your contract negotiation; each company has different compliance needs. Typically, log storage is 365 days (cold storage). For incidents where data needs to be retrieved (outside of the 10-day active index), you would work with a SOC Analyst determining the time range, user or machine affected, and type of log source, and we will repopulate the SIEM events in collaboration with our SIEM vendor. Log storage is based in the SIEM vendor's private cloud (S3 buckets) and protected by various means such as RBAC, encryption, and by using a vendor with a SOC II attestation.
Get the power of Real Time Threat Mitigation
With the right analytics and SIEM Set up your path for the right security transformation.
Talk to us today!
Our 13 years of achievements includes: