Setting Clients' Growth Journey with Essential Quality Solutions: Eliminating Challenges to walk on a Growth Trajectory. CEO's Strategies and Support, Uplifting Employee Dedication.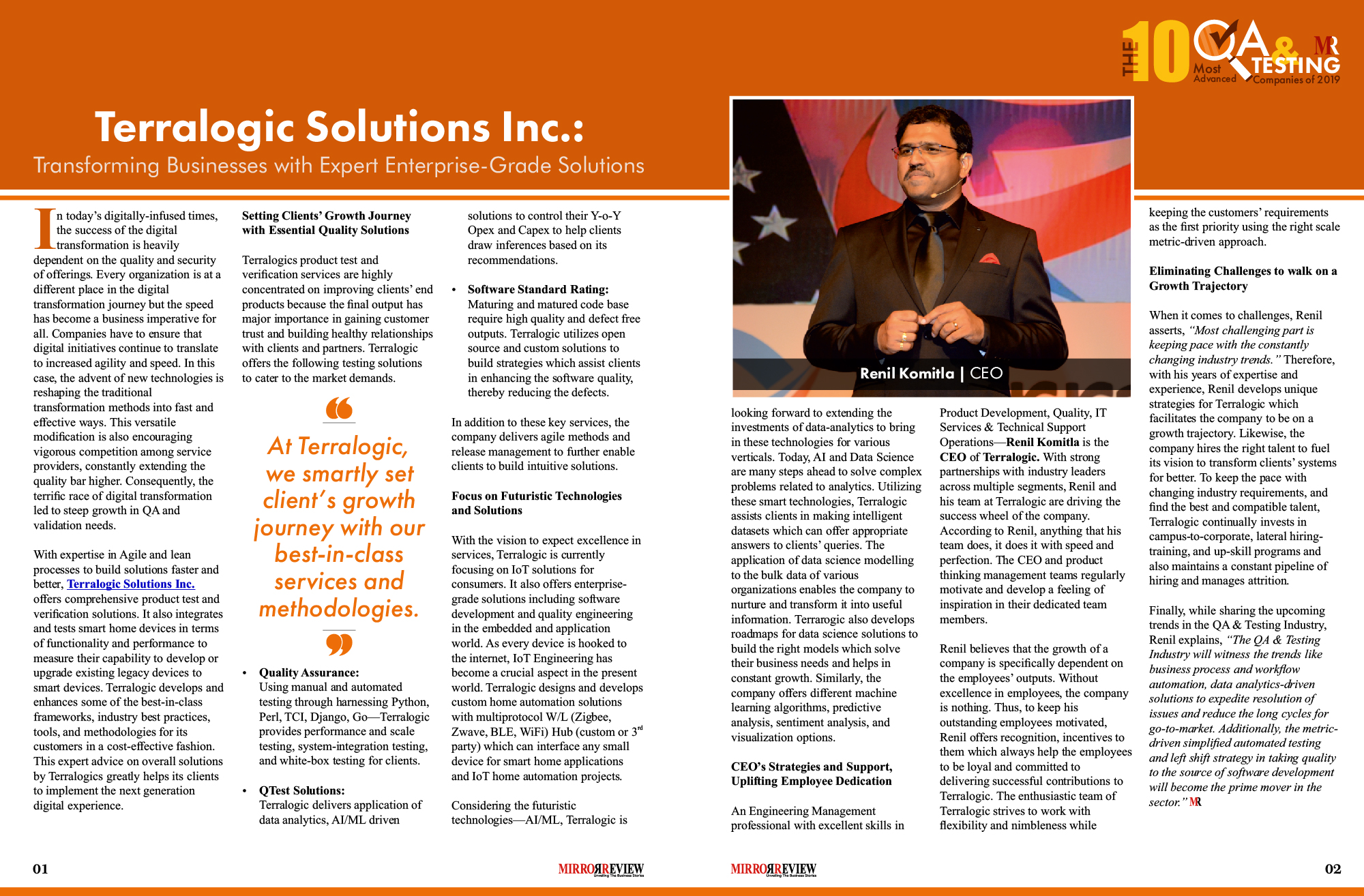 Also read

Terralogic CEO featured as one of 'The 30 young and Dynamic ...
A true entrepreneur is doer not dreamer. Renil Komitla is one such entrepreneur, who believed...
Read More

New Year; New Achievement.Terralogic strengthens its board.
To keep up our momentum of accelerated growth rate in 2019, Terralogic strengthens its board...
Read More