Major benefits of managed services key for business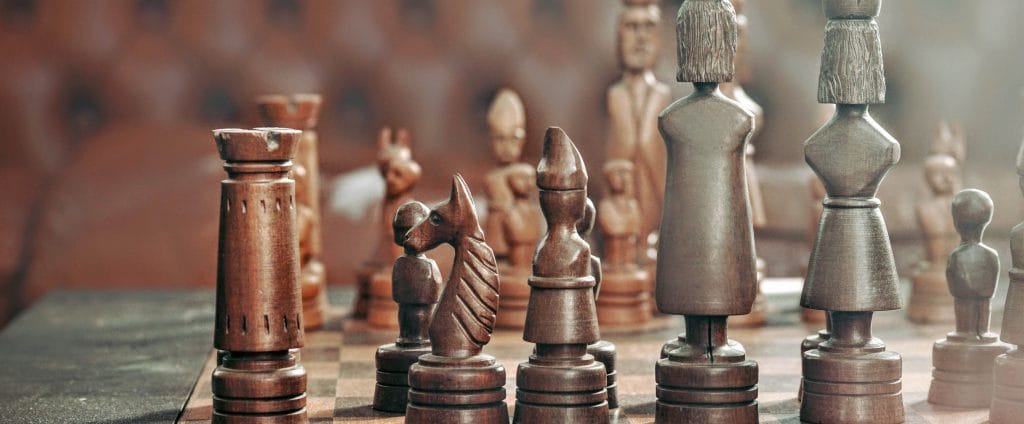 Today's technological advancement is a necessary part of organizational growth of every domain and industry. For example, customized marketing messages depending on buyers position inside the store, help the retailers to enhance the sale and prospective leads. The technology used by the hospitals to check on their patients and tracking their experience helps them to work on their readmission rates. Airlines industry has experienced an upsurge in their growth due to easy application helping their customers in many ways.
But, as we know the reason behind opportunities can turn into a threat as well. The unusual and rapid change in IT is one of the technical challenges. Right now IT departments do not have any standard technical requirements like a single operating system, basic computer models and a handful of typical applications, etc. With the introduction of technologically advanced mobile devices and cloud-based tools, possibilities and the mishmash of equipment, machinery, portals have also been introduced; which is quite a challenge for IT departments.
To maintain and keep pace with this ever-changing technological advancements, companies' and take some steps and the expenditure increased. Starting from employing skilled and trained individuals, to developing the entire upgraded infrastructure and keeping them upgraded with all the related technical changes added a continual cost in the company's balance sheet. So the organizations are seeking for other service providers rather than having their own team. Organizations can utilize the time and resources in main business goals, after outsourcing the daunting tasks like data center solution, collaboration tools, and security, cloud deployments, etc. to trusted third parties like CDW.
Managed service providers follow a comprehensive strategy to IT amenities, creating a higher standard than contemporary organizations can accomplish in-house. Top specialist in this domain also provide uninterrupted administration and run of the fundamental infrastructure, together with end-to-end backing and ensures proper services.
The benefits are clear: In 2014, just 30 percent of establishments utilized managed services, yet within a year, that figure had nearly multiplied. Managed services can reduce IT expenses by as much as 40 percent while increasing operational effectiveness.
Trusting and escalating the tasks to a third party can be helpful in many ways like:
1. REFOCUSING IT STAFF
Majority IT departments are stretched-reedy. By redistributing back-end tasks, swiftly fluctuating technologies, organizations can utilize their internal technology specialists to other endeavors that will aid their overall growth and help them to work on their vision
2. KEEPING PACE WITH THE DEMANDS FOR IT EXPERTISE
Global companies are struggling to cope up with this demand and supply regarding the IT positions, particularly in cyber-security and mobile app development. Outsourcing all these tasks to a third party with a team of technically pro and experience engineers mitigates this burden.
3. BETTER AND FLEXIBLE SCALABILITY
Deployment of the massive system requires months and even years to function correctly. Numerous organizations are discerning that it is progressively successful to begin little, move quickly and cultivate as needed. CDW's modular method to deal with managed services makes it easy for initiatives to scale up or down based on requirements, for example, a retailer sudden expanding around the holidays, or a startup-facing unexpected development.
4. ROUND THE CLOCK AVAILABILITY
The 9-to-5 workday is as obsolete today as the telephone kiosk. Nowadays when clients work nonstop, and to keep everything smooth the system should run round the clock. With a managed services provider, help is always accessible — days, evenings, weekends or festivals — to help clients.
5. MOVING THE BURDEN OF COMPLIANCE
Many organizations are obliged to maintain standards and necessities with their IT initiatives. The Health Insurance Portability and Accountability Act, Family Educational Rights and Privacy Act, Payment Card Industry Data Security Standard and Sarbanes–Oxley Act talks about rules concerning education. Financial services, healthcare, and retail industries' privacy, reporting, and security. CDW understands the organization's obligations regarding all these regulations and can deliver necessary systems, support and report to help them meet the standard.
6. PREDICTABLE MONTHLY COSTS
Each IT venture accompanies fringe costs. Associations need satisfactory systems, adequate storage, and security. They should prepare staff, deploy systems and upkeep the equipment. Unforeseen expenses emerge at any time. By subcontracting services to a managed service provider, organizations can break down into fixed regularly scheduled installments, instead of the substantial capital consumption that accompany overseeing systems in-house.
Download the white paper, ""Managed Services Helping Organizations Focus on Business"", to get familiar with managed services for cloud situations, data centers, and security.
The MOST EFFECTIVE WAY TO TELL IF A MANAGED SERVICES PROVIDER IMPROVES OPERATIONS
Confronting backlog of clients demands and putting off new undertakings every once in a while is a prominent indication that a managed service is required, especially if delivering a meaningful and significant value is concerned.
Continually putting off new ventures and facing a backlog of clients demands are clear signs that it's time to look into managed services, especially for a provider that delivers meaningful value.
Organizations need to be clear about their need, overall expectations, before outsourcing to a partner. For example, they might need to include off-hours coverage for network technology or mobile tracking that contenders are utilizing.
The concerned department must inquire the entire process that the service providers are going to ask to meet the goals. Be careful with suppliers who talk just about their very own attributes — the tool-sets they use, their procedures, the nature of their engineering resources — rather than concentrating on the organization's objective.
Another factor to consider is the supplier's expansiveness of experience. Many specialist service providers emphasize on niche areas, yet with the pace of progress in innovation, it's vital to work with an accomplice that can address an organization's issues now and later on."
Keep reading about
cloud
managed-it-services
data-security
software-testing-blogs
artificial-intelligence
user-experience
software-development
digital-marketing-services
data-security
LEAVE A COMMENT
We really appreciate your interest in our ideas. Feel free to share anything that comes to your mind.